Bug #5422
CC errors even when channel is seen correctly
---
Description
I am getting errors for one of my channels, . But these errors are for the same channel and time.
It looks like some kind of .
I have also verified that when this happens to the channel I can not disable the service in use, because the service checkbox is blocked and returns to its active state after clicking.
Increasing by steps of 2 cc erros per second on stream tab: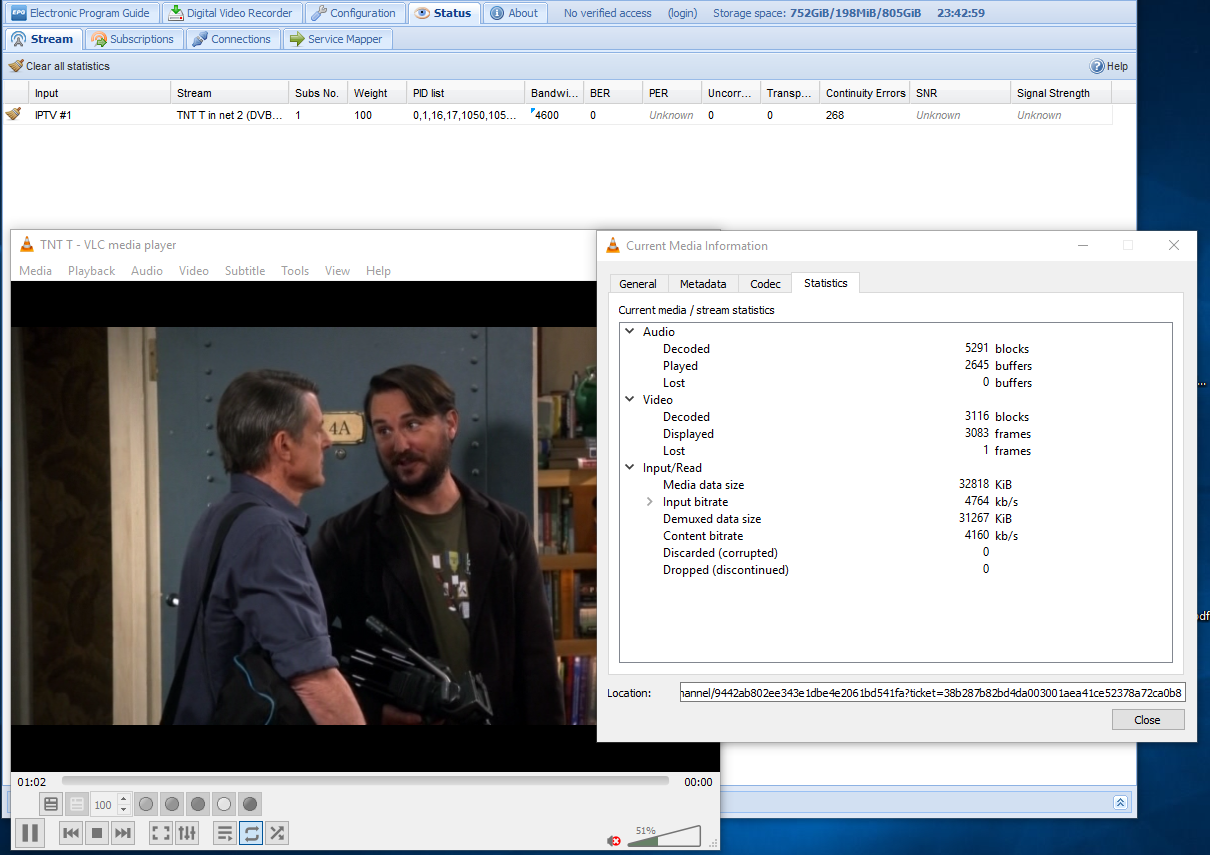 0 erros at Subscription tab at the same time: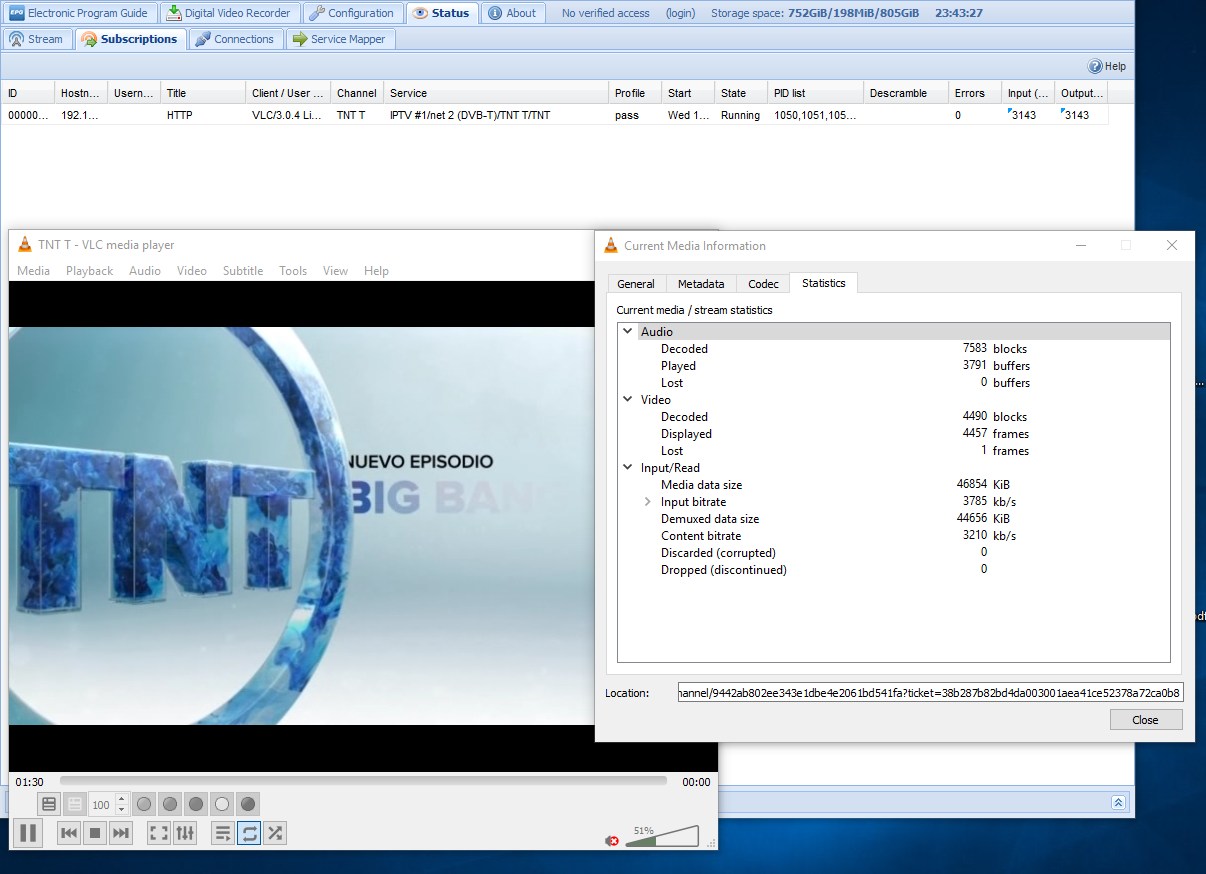 And log is clean:

P.S.: Attached log (--trace tbl,tbl-base,mpegts)
---
Files
History