Bug #4504
Reorder does not work for pass muxer (was: Re-order channel audios)
---
Description
I want to have language "spa" first (index 1) and qaa second (index 2). I tried to do some changes on Audio filters but, because PID (i think) I am not able to change audio order.
Before...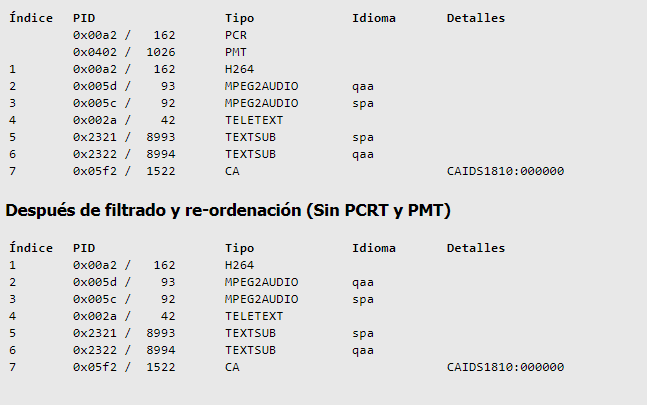 Doing Audio Filtering changes...

That Happens when doing "Audio Filter" changes.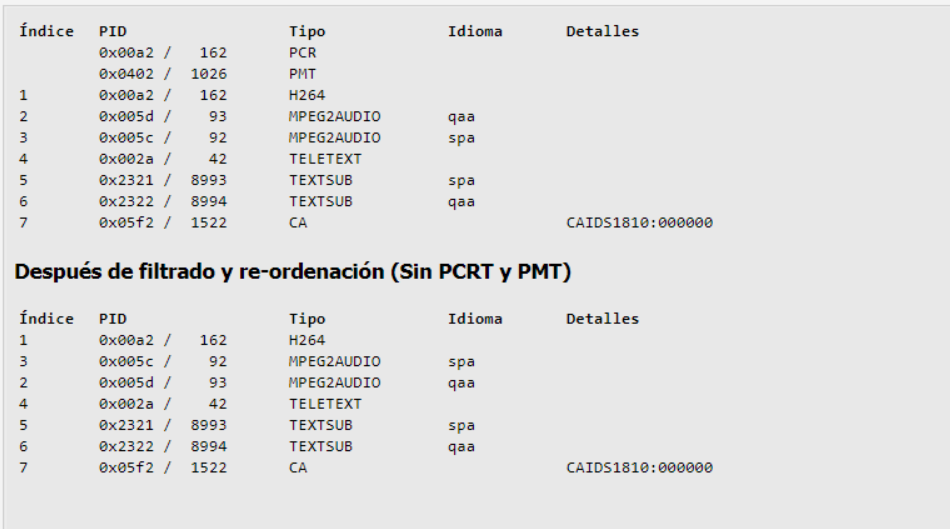 Stream has not audio reordered!!!!
History