Bug #4262
Bug when deleting some Columns
---
Description
If you try to delete SNT column (or Signal Strenght) has a strange bug. In addition, those columns are never deleted. See attached images.
---
Files
History
Target version set to 4.4
I have confirmed that this occurs when triying to delete SNR and/or Signal Strength tabs.
Columns labels are duplicated and arent deleted.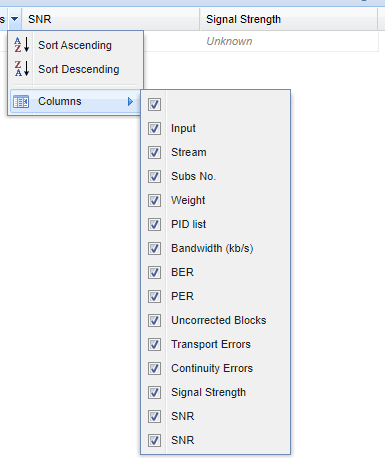 P.S.: Those columns are not selectable either.
Target version changed from 4.4 to 4.6